GFSC to change fiduciary rules
Chris Hamblin, Editor, London, 30 June 2021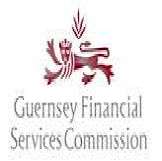 Guernsey's Fiduciary Rules have been in operation since 31 December last year. The Guernsey Financial Services Commission made them in accordance with the Fiduciaries Law 2000. It now proposes to amend them slightly.
Besides amending references to relevant laws under which the rules are made, the GFSC proposes to:
introduce rules to account for, and be relevant to, the different and new categories of licence under the new law;
introduce rules to govern the ways in which it can effect changes in the categorisation of various things;
provisions for annual returns – coming from relevant regulation; and
the repeal of restrictions on advertising by Personal Fiduciary Licensees.