RegTech roundup: the latest data
Chris Hamblin, Editor, London, 11 June 2021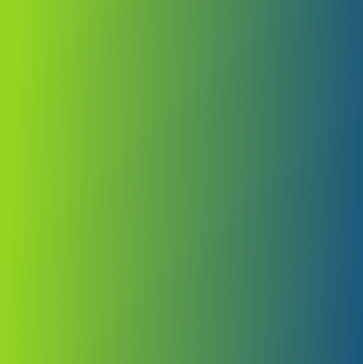 The RegTech press has reported that regulatory technology companies worldwide improved last year on the money that they raised in 2019 - but only in the final quarter. Meanwhile, ESG-related regulatory software is coming onto the market.
RegTech Analyst has discovered that in 2020 RegTech companies raised US$8.3 billion in 348 deals last year, as opposed to $7.2 billion in 324 deals the previous year. (In 2018 its was 186 deals totalling $4.9 billion, in 2017 it was 156 deals totalling $1.5 billion and in 2016 it was 148 deals totalling $1 billion.)
It is a common idea that the pandemic lockdowns of 2020 advanced the use of compliance IT (and, indeed, all other IT in finance), but they also ravaged businesses. In consequence, the first three quarters of 2020 produced a smaller deal volume than those of the previous year, with only the final quarter's results surging ahead to make 2020 the busiest year on record. In the three years before 2019, RegTech business was increasing by about 90% per annum.
The UK's Financial Conduct Authority, probably the world's greatest official promoter of RegTech, has written recently that customers are very satisfied with what RegTech can provide, but they want to see "better communications from the industry, better technology integration and for standards and certification."
Customers also believe that regulators have a vital part to play in the future of RegTech. The FCA defines RegTech as "solutions designed to make specific regulatory processes more effective and efficient, or larger, multi-faceted technology projects designed to modernise regulatory compliance functions across organisations."
Firms can either buy RegTech in or develop it themselves. The most popular option for "RegTech onboarding" (i.e. RegTech take-on at a financial institution) is a combination of outsourcing and in-house development (41%), with this preference expected to increase. Firms are motivated mainly by cost-effectiveness when they buy directly from vendor. If they develop RegTech 'in house,' they are motivated mainly by 'ease of process' and 'keeping it in the family,' especially if they already have complicated internal systems. Many successful recommendations occur by word of mouth.
These conclusions come from a survey that the FCA commissioned an agency to do, featuring 500 online interviews and 20 in-depth interviews with senior decision makers in compliance or 'innovation' jobs at financial firms in the UK with more than 200 employees. All these firms either had RegTech already or were going to take some on in the next two years.
Once RegTech is in place, satisfaction with it is consistently high. Net satisfaction stands at 95% for all businesses, the most important cited benefit being improvements in compliance (although this seems rather tautological), the second being greater efficiency.
The main reason for the smaller firms in the sample, those with between 250 and 499 employees, for developing or purchasing RegTech, was easier compliance with regulations and better 'positions' for their companies.
ESG-related RegTech
Meanwhile, Corlytics is now offering compliance officers RegTech software that monitors ESG (environmental, social and governance) financial regulation. The idea is to allow them to review risk-rated regulatory information on the subject.
Corlytics ESG Monitoring is a single 'dashboard' - nowadays a very popular feature of RegTech, which 'visualises' ESG-specific regulatory information. This information is constantly growing in volume as more and more regulators develop rules and guidelines in the area.
CEO John Byrne has been quoted as saying: "ESG regulation is an emerging risk category that is permeating every part of the financial services sector, across banking, asset management and insurance markets. ESG regulation is different to monitoring other types of regulatory changes and notices, as only a small percentage of envisioned regulations are in final form, many are either at consultation stage or earlier. We expect rapid change as discussion and consultation papers move swiftly to actual regulations."
The searchable data has application programming interfaces or APIs which allow applications to access data and interact with external software. The software's taxonomy looks at greenwashing, disclosures, climate change, sustainable finance, the circular economy and, most importantly in wealth management, reputational risks. It also keeps tabs on the percentage increase in ESG-related regulatory notices by region and jurisdiction.