Former head of Institute of Works of Religion found guilty of embezzlement and money laundering
Chris Hamblin, Editor, London, 26 January 2021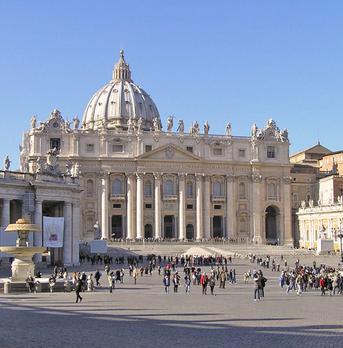 A Papal court has made history by convicting a very senior Vatican official of financial crimes, although his appeal is certain to last for years and, at 81, he is unlikely to serve even a day of his almost nine-year sentence.
Angelo Caloia, the head of the institute (erroneously but famously known as the Vatican Bank) between 1999 and 2009, was indicted in 2018 of stealing €50 million from the sale of 29 properties, mainly in Lazio but also in Genoa and Milan, that belonged to the institute. Also convicted and given the same sentence of eight years and eleven months was Gabriele Liuzzo, Caloia's lawyer, who is appealing and, at 91, is bound never to see the inside of a cell. The two old men were also fined €12,500 apiece. Liuzzo's son Lamberto, 55, also a lawyer, was fined €8,000 and sentenced to five years and two months in prison and is also reportedly appealing. In the sclerotic Vatican legal system, appeals are lengthy affairs. Unlike English courts, Papal courts do not insist on appellants languishing in jail while on appeal.
The previous Pope Benedict XVI and the current Pope Francis brought reform to the bank this century and this trial is thought to represent proof that their efforts have bourne fruit. It is the first time that a prosecution of this magnitude has taken place solely on papal initiative, all previous prosecutions having begun as secular Italian cases, with the Vatican being obliged to take them up after the evidence became overwhelming.
The Istituto per le Opere di Religione was founded in 1942 and its mission involves "providing for the custody and administration of goods transferred or entrusted to the Institute by physical or juridical persons, and intended for works of religion or charity." It no longer deals in property, as it did in the days of Caloia and the Liuzzos.
The institute's website is silent on the case, but press reports have shed some light on the nature of the offences. The bank apparently lost €57 million as the trio oversaw the sale of properties to unnamed parties, siphoning off large amounts while declaring the book values of the properties to be far lower than they truly were. The money-laundering side of the scam cannot have been very sophisticated because, according to Reuters, the authorities found (and then sequestered) €38 million in the defendants' own bank accounts.