AMF updates AML General Regulation and guidelines to fit MLD V
Chris Hamblin, Editor, London, 23 January 2021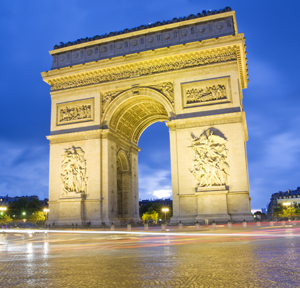 The French Autorité des Marchés Financiers has updated Book III of its General Regulation and the four guidelines that make up its anti-money laundering policy to take account of the European Union's fifth anti-money-laundering directive and to make other adjustments.
The AMF has changed its General Regulation to fit the legislative and regulatory changes that France has made. This is in line with Article L 561-2 6° of the Financial and Monetary Code. The AMF has extended the regulation's reach to include managers of "other alternative investment funds" that are mentioned in Article L 214-24 paragraph III point 3° of the code, to European Venture Capital Fund (EuVECA) and European Social Entrepreneurship Fund (EuSEF) managers and to branches established in France by European management companies or mancos that manage French UCITS or AIFs.
The AMF has also amended the General Regulation to take account of the exemption provided for in Article R 561-38-4 for financial investment advisors (FIAs) and crowdfunding investment advisers (CIAs) concerning the submission of reports to the AMF on the organisation of their internal control systems.
In updating the guidelines, meanwhile, the AMF has affected the following policy documents.
Position - Recommendation DOC-2019-15: guidelines for the risk-based approach to combating money laundering and terrorist financing.
Position - Recommendation DOC-2019-16: guidelines for "due diligence obligations" with respect to clients and their beneficial owners.
Position DOC-2019-17: guidelines for the concept of politically exposed persons.
Position DOC-2019-18: guidelines for the obligation to report suspicious transactions and other things to TRACFIN, the French financial intelligence unit.
The guidelines also take account of legislative and regulatory changes that require firms to consult the register of beneficial owners of client companies listed on the Trade and Companies Register, except in circumstances where "money-laundering risk" is low.
The AMF says that the guidelines "also take account of the regulatory adjustments made when obliged entities use the services of a third party to implement due diligence obligations before entering into a business relationship or those aimed at reinforcing the additional due diligence measures when the transaction involves a high-risk country."
The AMF is urging - but not compelling - firms to set up internal procedures for working out whether the AML rules of non-EU countries are as good as EU rules. This is the vexatious EU doctrine of "equivalence." Firms are already obliged to consult the controversial (and, according to many, politically motivated) blacklists that the Financial Action Task Force draws up, but the AMF is urging them to consult the mutual evaluation reports of countries that it publishes as well - these, too, are controversial for the same reason.
Lastly, the AMF has changed its tune regarding the ways in which collective investment management companies have to check tenants of buildings acquired by the real-estate funds that they manage.