Apex Group proffers SFDR product
Chris Hamblin, Editor, London, 18 January 2021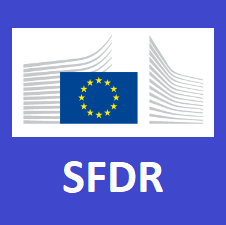 The Apex Group, a global provider of financial services, is offering financial firms some software to help them collect the necessary data to report on and comply with the EU's upcoming Sustainable Finance Disclosure Regulation.
In March the SFDR will require asset managers to incorporate sustainability risks in all their investment process, product governance and wider internal processes and systems. Apex has calculated that some are unprepared and require urgent support if they are to send in reports properly and on time.
Invest Check, as Apex is calling its product, is underpinned by the group's proprietary software. Apex, which was established in Bermuda in 2003 and now operates worldwide, says that it collects data in a robust way and benchmarks it against the demands of the SFDR, various recommendations from the TaskForce on Climate-related Financial Disclosures or TCFD, a body set up by the Financial Stability Board in Basel, the United Nations' Principles for Responsible Investment and other things.
The software evaluates the "sustainability strategy" of the asset manager in question at both manager and product level, tracks performance and spots gaps between that performance and an "Environmental, Social and Governance-related (ESG) data set" that is a product of regulatory standards, according to the multinational.
Last year the EU's super-regulators produced some mock-ups of templates to be used by participants in financial markets when they make pre-contractual disclosures in line with the SFDR. The Apex software presents firms' "ESG data" in a format that might resemble these templates (Apex writes vaguely about the data "mirroring the SFDR template").
The regulatory imperative to monitor, disclose and improve "ESG data," as Apex calls it, has also inspired Pictet Asset Services to set up a website dedicated to ESG matters. The idea is to help third-party asset managers to conform to the upcoming "EU Action Plan (EUAP) regulations for sustainable finance" of which the SFDR is the centrepiece and to try to preserve boutique asset managers that lack the wherewithal to comply without help.
Late last year the EU moved some of the SFDR's implementation dates forward from 10 March to 30 December.