Court of Appeal upholds Abdel-Malek's conviction
Chris Hamblin, Editor, London, 13 January 2021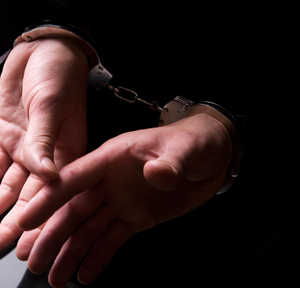 The appeal of a former senior compliance officer at UBS who relayed inside information to a family friend who then profited from it has ended in failure.
After an investigation by the Financial Conduct Authority and a trial at Southwark Crown Court in June 2019, Ms Fabiana Abdel-Malek and Mr Walid Choucair were each convicted of five offences of insider dealing in 2013-14 and were sentenced to three years' imprisonment. They appealed against their convictions, saying that the FCA did not divulge enough information before, during and after the trial, which made their convictions unsafe. They were released on bail at that time.
A jubilant FCA man referred to the appeal as "an attempt to undermine the jury's verdict by collaterally attacking the FCA."
Ms Abdel-Malek and Mr Choucair must now complete their sentences of imprisonment. They are now required to surrender to custody to serve the remainder of their sentences.
Ms Abdel-Malek was a senior at UBS in its London office. She accessed inside information on her compliance systems and passed it to Choucair, a family friend and an experienced day trader (making his living from dealing on his own account) of financial securities.
The jury convicted Ms Abdel-Malek of passing inside information (for which she had no business-related reason to access) to Choucair in respect of five transactions. Choucair's profit was approximately £1.4 million from his subsequent trading. Abdel-Malek made no money herself. Prosecutors said that the scam lasted for a year between June 2013 and June 2014.
The FCA's case relied on:
the fact that Choucair made a substantial profit in shares of companies that were the subject of merger and acquisition transactions in which UBS was involved;
UBS records that showed Ms Abdel-Malek looking up price-sensitive information (sometimes the same information more than once in a day, the better to keep an eye on the status of deals) related to each of these transactions when, as a compliance officer, she had no obvious need or reason to do so;
the timing of telephone and text contact at the time of Choucair's purchases;
the fact that Abdel-Malek regularly texted or called Choucair immediately after logging into UBS's system;
the use of disposable, often-replaced, pay-as-you-go, 'burner' phones for practically everything;
analysis of WhatsApp messages to support evidence of meetings;
the swapping of SIM cards and handsets in an effort to avoid detection; and
Ms Abdel-Malek's decision to print out confidential documents before she met Choucair.
On occasions, the prosecutors showed that Ms Abdel-Malek had inside information on her screen while she was texting Choucair. FCA investigators found a document relating to one of the deals in her bedroom.