French deadline for registering to conduct digital-asset business approaches
Chris Hamblin, Editor, London, 12 December 2020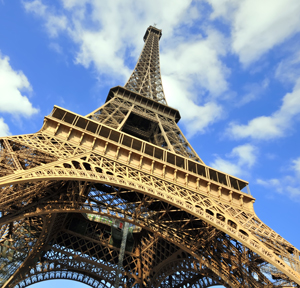 The Autorité des Marchés Financiers and the Autorité de Contrôle Prudentiel et de Résolution are reminding firms that have provided digital asset custody services for third parties, or have purchased and sold digital assets in legal tender before the entry into force of the PACTE Law, that they have until 18 December to register.
The PACTE (Plan d'Action pour la Croissance et la Transformation des Entreprises) Law came into force on 24 May 2019 and says that to carry out their activities, Digital Asset Service Providers (DASPs) which perform digital asset custody services for third parties or offer the purchase and sale of digital assets in legal tender must be registered with the AMF, after receiving a positive opinion from the ACPR. Registration entails, among other things, the implementation of an organisation, procedures and internal control system to ensure compliance with the the anti-money laundering rules and the freezing of assets. The whitelist of registered DASPs is available on the AMF website.
Providers that were engaged prior to 24 May 2019 in one of these two activities for which registration is mandatory, had twelve months after the publication of all the implementing regulations to register with the AMF. This deadline expires on 18 December.
With effect from 19 December, unregistered service providers who perform services involving the custody of digital assets for third parties or the purchase and sale of digital assets in legal tender in France will be liable to two-year prison sentences and fines of €30,000 pursuant to Articles L. 54-10-4 and L. 572-23 Monetary and Financial Code.
Consequently, service providers that are not registered by that date will have to cease their activities in France pending their registration. The authorities will oversee compliance with the regulations and take appropriate action in the event of any infringements. In particular, the AMF could publish a blacklist of unregistered service providers, together with warnings to the general public and, if necessary, take legal action to block access to the websites of any unregistered service providers.
Pending registration, the relevant service providers must cease all communication and promotion of their activities and must stop their activities with the sole exception, for those providing digital asset custody services, of the execution of instructions to transfer digital assets to external portfolios, subject to compliance with AML and asset-freezing regulations.
For service providers that have submitted their applications for registration in good time and whose registration procedures are at a very advanced stage, the authorities may take account of their situation on a case-by-case basis. Whatever the case, however, these service providers will have to suspend all promotional activities and not accept any new clients until they are registered.
The authorities therefore call upon those service providers that have not submitted their registration applications to contact the AMF as soon as possible.