GFSC fines Bougourd £7,000
Chris Hamblin, Editor, London, 10 December 2020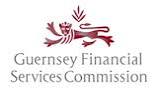 The Guernsey Financial Services Commission has decided to impose a monetary penalty on Stephen Bougourd who, between 30 March 2015 and 4 November 2016, was a director and head of client services for a company that undertook fiduciary activities.
In December 2015 Mr Bougourd, whose firm had a full fiduciary licence, received a referral from a colleague that informed him of an enquiry from a third party (Party A) which required a Guernsey company. Party A's lawyer was known to Bougourd's firm and Party A had an existing relationship with it because one of its subsidiaries was its client. However, Bougourd was too busy to follow up this referral at the time.
In early January 2016, Party A, through its lawyer, approached Bougourd's firm (the licensee) directly and again enquired about the purchase of a company registered in Guernsey and established in 2015.
On 22 January, Bougourd confirmed to Party A's lawyer that the licensee had a Company A, established in 2015, that had only shares issued and no assets, liabilities or trading history. In essence, Company A was a shelf company (a dormant company readily available for use should the need arise). Company A had a corporate director of whom Bougourd was the representative.
On 25 January 2016, Party A's lawyer informed Bougourd that Party A wanted to appoint its own directors to Company A and also wanted Company A to be renamed. Party A's lawyer also asked Bougourd whether it was possible to have the transfer of the licensee's ownership of Company A to Party A backdated to 2015.
Backdating of documents
After an unrecorded telephone discussion between Bougourd and Party A's lawyer on 1 February 2016, Bougourd signed a letter of engagement (supposedly marking the moment when the licensee and Party A had began their business relationship) but, according to the regulator, falsely dated it to 31 December 2015.
On 8 February, in a series of e-mail exchanges between Bougourd and Party A's lawyer in relation to the transfer of the ownership of Company A, Party A's lawyer asked for confirmation of "the transfer as of 31.12.2015 – the auditors are pushing us" whilst stating that in an ideal case "to keep in our records only the name [of the Renamed Company A]."
On 16 February, Bougourd proposed the new business relationship at the licensee's Business Acceptance Committee. The Business Acceptance Form said that the licensee would provide "a limited service to Party A, (an existing Guernsey "shelf" company formed in 2015...") and noted that "[Party A] will be wholly owned by ["Party B"], a Luxembourg company that is listed on the Euronext Paris market." It included a "post-onboarding action point" which read: "To obtain from the advising lawyer the rationale for the structure and the nature of the services that will be provided intra-group."
Prior to the meeting, Bougourd had not obtained the rationale for the structure and he did not do so afterwards despite the post-onboarding action point. There was no mention on the Business Acceptance Form that any document would have to be backdated in order to accept the onboarding of this client.
During the course of February 2016, a number of administrative steps were taken to prepare seven documents that were backdated to 31 December 2015. Bougourd signed these documents as an "A" signatory, either in his capacity as a director of the licensee or as a representative of the corporate director of Company A.

These documents created false and misleading business records showing the licensee formally transferring its ownership of Company A to Party A, while resolving to change Company A's name to Renamed Company A.
These documents included a stock transfer form, a Company A board minute, a share certificate, a declaration of trust, a written resolution, a letter from the licensee and minutes of an Extraordinary General Meeting. Any third-party reviewer of these documents would have obtained the false impression that these events occurred on 31 December 2015, but they did not.

Submission of false and misleading information
The GFSC says that on 24 February 2016, as a result of Bougourd's actions, a filing by the licensee to a public body resulted in the creation of a false and misleading record that showed on 31 December 2015 two directors replaced Company A's director, when this was not true.

Bougourd also signed a further document backdated to 31 December 2015 in a formal request to change Company A's name to Renamed Company A as of this date, in the knowledge that this would be submitted to a public body to alter an official record, despite this being untrue.
Although it transpired that changing the name of Company A to Renamed Company A could not be backdated by the public body, this does not detract from Mr Bougourd's intention.
Subsequent enquiries with Party A as to the rationale for the requirement of backdating the documents failed to obtain an answer.
Findings
In 2016, Party A's lawyer asked Bougourd whether it was possible to backdate the transfer and renaming of Company A to 2015. Bougourd failed at that time to ask the lawyer about the rationale for backdating the transfer, or consider the regulatory, legal or criminal risks of signing business records that might convey false information and be misleading.

The GFSC says that Bougourd should have known that by backdating the letter of engagement with Party A to 31 December 2015 it served as a false instrument, ensuring that any further document signed on or after 31 December 2015 would falsely appear to have been executed after the client had been taken on.
Bougourd, the GFSC says, failed to question certain financial-crime "red flags" in his e-mail exchanges with Party A's lawyer on 8 February 2016, neglecting to ask:
why the auditor might push for documentary evidence to show Party A's ownership of the Renamed Company A, when on 31 December 2015 it was still owned by the licensee and was Company A; and
why Party A would not want any reference to Company A in its business records and whether this was an attempt to disguise the fact that the Renamed Company A, up until 31 December 2015, had a previous identity.
Bougourd, then, backdated the transfer of ownership and appointed new directors so that it seemed that on 31 December 2015 the Renamed Company A was owned by Party A, with Party A's appointed directors. This, according to the regulator, led to inaccurate business records that gave a false and misleading impression, as none of these events occurred until 2016.

Bougourd maintained that he took his course of action only to service an existing client's needs on an enquiry that he believed he should have serviced in 2015, when Party A was first referred to him. He added that he was unable to deal with this because he was under pressure at work because he did not have enough staff.
In summary, the regulator accuses Bougourd of abusing his authority while acting as a director of the licensee, paying more attention to the client's needs than to anything else, failing to spot certain warning signs and foregoing his legal responsibilities as a director. At no time did he do enough to consider the legal, regulatory, criminal or reputational risks involved in knowingly signing documents that misrepresented the facts and formed part of Company A's business records.

The regulator says that all this demonstrates a lack of probity, diligence, competence and soundness of judgement on Bougourd's part, in contravention of the "fit and proper" requirements set out in paragraph 3 Schedule 1 Fiduciaries Law.
Aggravating factors
Bougourd's actions, according to the GFSC, led to the creation of false and misleading business records and caused a public body to be misled into creating a false official record.
Mitigating factors
Bougourd was apparently under pressure at work and was not motivated by financial greed in relation to accepting this client. Because he agreed to settle at an early stage, the regulator has given him a 30% discount on his penalties - the same figure that applies to maximum co-operation in the UK.