Philippine SEC calls on foreign companies for beneficial ownership information
Chris Hamblin, Editor, London, 6 November 2020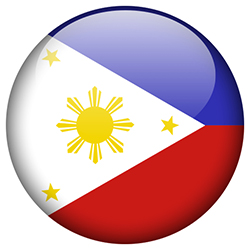 In effort to further the aims of the Anti-Money-Laundering Act and the Terrorist Financing Prevention Act, the Securities and Exchange Commission of the Philippines has revised the general information sheet that foreign corporations must fill in to include information about beneficial ownership on the part of HNWs and others.
All SEC-registered foreign corporations, both stock and non-stock, are to disclose details of their beneficial owners. It falls to the resident agent, country or regional head of each foreign corporation to "exercise due diligence" to obtain, keep, report and update such information. Annex A of the GIS is to become the "beneficial ownership declaration page." Annex B is to be the notification update form. All declarations are on pain of perjury.
The SEC revised the GIS to include beneficial ownership information abotu domestic companies in 2018. In that case, and therefore presumably in this, ownership or control may be achieved through, but not limited to, any of the following situations.
Direct or indirect ownership of at least 25% of any category of voting shares or capital of a legal person, arrangement, understanding, relationship, or otherwise has or shares voting power.
The ability to elect a majority of the board of directors, or any similar body or a legal person or arrangement.
Any situation in which (i) a person is able to exert a dominant influence over the management or policies of a legal person or arrangement; or (ii) a majority of the members of the board of directors of a body corporate are accustomed or under an obligation, whether formal or informal, to act in accordance with a given person's directions, instructions, or wishes in conducting the company's affairs.