PIMFA keeps pressure up on FSCS
Chris Hamblin, Editor, London, 5 October 2020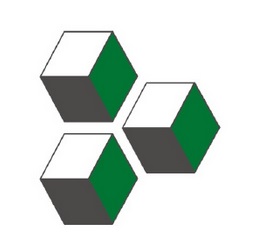 Nearly two-thirds (64%) of owners of financial advisory business and wealth management chief executives in the UK do not trust the Financial Services Compensation Scheme to promote fair results for consumers or their firms, a survey of PIMFA members has revealed.
PIMFA is the trade association for the British wealth management and financial advice industry. Its survey of 84 people also reported that levels of trust in the FSCS have remained unchanged, or have not improved in the past five years for 60% of firms.
Results from the survey also revealed the extent to which the FSCS's onerous levies are putting firms under financial pressure, with 45% of respondents saying that their FSCS levy bills had increased by more than 100% in the last five years. More than four-fifths (82%) of these members said that FSCS-related costs now accounted for at least 20% of all outgoings, excluding payroll and accommodation costs.
In addition, the survey disclosed that the cost of Professional Indemnity Insurance (PII) premia amounted to 56% of FSCS-related costs on average. More than one-quarter (26%) of firms said that PII premia had increased by more than 100% in the last five years and more than half (56%) reported that their current PII premiums contained restrictions, not least on historic Defined Benefit transfer advice. This, they said, had left them without cover for advice that they had given before the insurance policies had begun.
Moreover, less than one-fifth (17%) of firms expressed confidence that they were able to secure PII terms that were affordable in the next 12 months.
Now that the survey is done, PIMFA is urging the Financial Conduct Authority (FCA) and HM Treasury to work more closely with firms to rebuild trust in the FSCS.
The findings from PIMFA's research indicate that the absence of trust in the FSCS was most probably linked to rising costs over the preceding five years, distortions in the market that encouraged poor behaviour on the part of firms and an apparent willingness on the part of the FSCS to settle claims with little reason.
Liz Field, the chief executive of PIMFA, is blaming a "disconnect[ion] between a profession which seeks to deliver the best possible outcome for consumers and a regulatory system that most firms see as providing inadequate support at best, or failing both consumers and firms alike at worst.
"Poor firm behavior and harmful products must be identified quickly, enforcement action taken swiftly and all parties commit to ensuring that claims upon the FSCS begin to fall rather than continue to rise."
The FSCS has retorted that its like-for-like claims-handling costs fell by 8% in 2019/20. It believes that consumers trust it highly.