Regulatory pronouncements on the Coronavirus
Chris Hamblin, Editor, London, 21 February 2020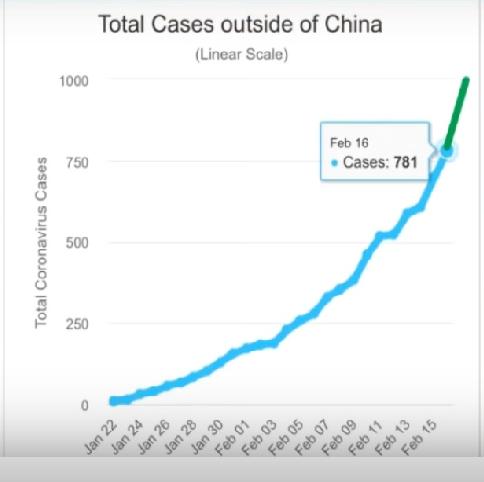 The US Securities and Exchange Commission is warning investors about frauds involving claims that this-or-that company's products or services will help stop the global pandemic whose cases are doubling in number every 6-7 days. It is also offering some limited 'regulatory relief.'
Fraudsters often use the latest news to lure investors into hoaxes. The SEC has become aware of some Internet promotions, some on social media, that claim that the products or services of publicly-traded companies can prevent, detect or cure the coronavirus and that the stock of these companies will increase dramatically in value as a result. The promotions, according to the SEC's Office of Investor Education and Advocacy, often take the form of 'research reports' and make predictions of a specific 'target price.'
Beware microcap pump-and-dump scams
All wealth managers who act on behalf of HNW investors ought to be wary of these promotions and of the substantial potential for fraud, especially if these claims involve microcap stocks, i.e. low-priced stocks issued by the smallest of companies.
These claims may be made as part of fraudulent "pump-and-dump" schemes, in which promoters talk up the price of shares and 'dump' their own holdings before the market realises that the rumours are false. Submissions of tips, complaints, or referrals relating to suspected securities fraud or wrongdoing can be made online at https://www.sec.gov/tcr.
Exponential growth
The virus has killed nearly 1,900 people and infected more than 70,000 in mainland China excluding Hong Kong, if official figures are to be believed. (The rules changed on 7th February so that patients who have tested positive but have no symptoms are no longer listed as confirmed cases.) Singapore is the second worst-hit country, Japan the third. A walk around Singapore shows a city-state in self-imposed coronavirus lockdown. Tom Sammy's graph of total cases outside China up until Tuesday the 18th (pictured) suggests that the world is in the very early stages of an exponential growth.
Regulatory relief
The SEC is offering 'regulatory relief' - a slight relaxation of the rules - to a few people. In other words, in some unspecified circumstances it is willing to overlook some non-compliance caused by the disruption that the spreading disease might cause in the workplace, where nobody knows who has it or does not have it, who is symptomatic and who is asymptomatic. Chinese officials are now warning that the Wuhan coronavirus may spread by aerosol transmission, i.e. in breathed-out tiny particles that hang in the air for a protracted time.