Jersey regulators checking firms' PII
Chris Hamblin, Editor, London, 30 April 2017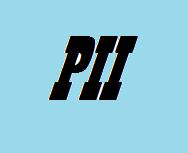 The Jersey Financial Services Commission is trying to find out whether the firms it licenses hold adequate Professional Indemnity Insurance.
Its review is the result of several recent supervisory cases that have raised concerns about the suitability of companies' PII cover and whether senior managers know enough about the terms of their insurance. Its supervision division has identified, in its own words, "policy exclusions that seemingly render cover inappropriate." Focusing on the investment, fund services, trust company, and general insurance mediation sectors, the regulator is assessing a cross-section of firms and the level of cover they have in place. As part of the review, the JFSC is also evaluating the firms' practices when negotiating their cover and their experiences when making claims.

The JFSC sees PII as an important part of Jersey's regulatory regime and wants firms to have suitable cover in place and not invalidate their cover. Jersey does not have a financial services compensation scheme, other than for Bank Deposits. The JFSC is now contacting local companies for information about their current PII policies, any recent notifications, and any claims along with their related procedures.