MAS plans to improve transaction-related safeguards for retail clients
Chris Hamblin, Editor, London, 30 June 2021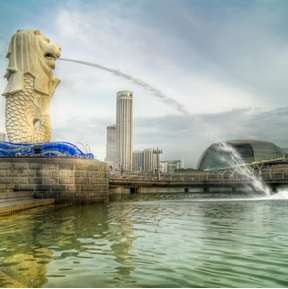 The Monetary Authority of Singapore is proposing to strengthen the duty of financial advisory firms to identify 'selected' (vulnerable) clients and wants to ensure that a trusted individual is present whenever anyone recommends any investment to such a client.
The central bank, which doubles as Singapore's financial regulator, also wants to reinforce its rules that compel firms to conduct supervisory call-backs and to require them to audio-record supervisory call-backs. The MAS likes the idea of recording call-backs because they prove that firms are making calls of the requisite standard. They also prove that customers understand the products that the firms' representatives are recommending to them.
A "selected client" is a customer who meets any two of the following criteria: (a) is 62 years of age or older; (b) is not proficient in spoken or written English; and/or (c) has below GCE "O" or "N" level certifications, or equivalent academic qualifications.
The regulator already dictates that when a representative has made a recommendation to any selected client, his supervisor should call the client himself (with a "call-back") about the recommendation. The regulator's insistence on pre-transaction call-backs is its way of stopping the firm from mishandling the selected client. It expects the firm, through this or another representative, to ascertain whether the client is a selected client beforehand as part of the know-your-client (KYC) process. It has, however, heard complaints that representatives are not doing this properly. It plans to make such negligence an offence. It also wants representatives who have ascertained whether their clients are selected clients to make declarations to that effect.
It also proposes to insist that "client call-backs" should cover the following subjects at the very least.
The basis of the recommendation in question.
The main features of the product being recommended (e.g. the premium payment term, the period and structure of the payout, whether the product is capital guaranteed/non-guaranteed, etc).
Key risks (e.g. market risk or capital risk) and limitations of the product (e.g. early termination of certain policies may result in policyholders receiving returns that are less than the premiums that they have paid).
Existence of the free-look (cooling-off) period.
Whether the representative had been unprofessional or unethical in his dealings with the client (e.g. offering unauthorised gifts, premium financing, selling aggressively).
The regulator is also wondering whether to force firms to give copies of their recordings of call-backs to their customers and whether to make each firm set up a panel to review all product-related recommendations that it makes to selected clients.