MAS mystery shop gives advisors high marks
Chris Hamblin, Editor, London, 28 June 2021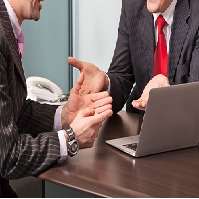 The Monetary Authority of Singapore has found little to complain about after completing a clandestine survey of 500 financial advice representatives. The mystery-shopping exercise, which is - surprisingly - only the third such study in the regulator's entire history, found that advisors were good at protecting investors from sharp practice and pursuing their best financial interests.
There were, however, some complaints. Most "financial advisor representatives," as the MAS calls them, did not do enough to find out whether the undercover researchers were vulnerable customers or not. In Singapore these are customers who meet any two of the following criteria:
aged 62 years or older;
not proficient in spoken or written English;
not holding qualifications up to the standard of a GCE 'O' level or an 'N' level certification, or equivalent.
Sales closed at roadshows had higher incidences of unsuitable recommendations or inappropriate influence through the use of gifts or incentives compared to sales closed through referrals by customers.
The percentage of suitable product recommendations in Singapore has improved from 70% in 2011, the date of the last mystery-shopping exercise, to 88% today.
Each mystery shop entailed at least two meetings between the mystery shopper and the representative concerned. At the end of the sales and advisory process, the mystery shopper accepted the representative's recommendation and made payment. Upon receipt of the sales documents, the mystery shopper cancelled the purchase during the free-look period.