SFC fines Ewarton Securities S$1.5 million
Chris Hamblin, Editor, London, 18 June 2021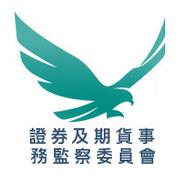 The Securities and Futures Commission of Hong Kong has reprimanded and fined Ewarton Securities Ltd for internal control failures and breaches of the SFC's Code of Conduct.
The disciplinary action follows hard on the heels of the SFC's punishment of Mr Mung Wai Sun, a former licensed representative of Ewarton's, for effecting transactions in a client's account without obtaining the client's prior written consent and for failing to ensure that Ewarton gave some transactions that it undertook on behalf of the client priority over orders for his own account between May 2017 and March 2018. Orders that Ewarton placed for Mung's account were a few seconds ahead of those that it placed for the client's account in the same securities and in the same direction. This involved at least 542 pairs of transactions, 133 of which resulted in more favourable results for Mung's personal account than for the client's. The SFC has suspended Mung from financial services for nine months.
Ewarton failed in the SFC's eyes to supervise Mung diligently and to employ adequate internal controls to detect and prevent his behaviour. The SFC has said that it wants to make an example of the firm.