Newbridge Financial appoints CCO
Chris Hamblin, Editor, London, 15 July 2021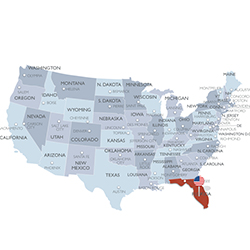 Newbridge Financial Services Group of Boca Raton in Florida has promoted Jennifer Dorfman to be its Chief Compliance Officer.
Newbridge Securities Corporation and Newbridge Financial Services Group provide full-service securities brokerage, registered investment advice and investment banking services to a broad-based group of HNW individuals and corporate clients. Newbridge Securities Corporation is an SEC-registered broker-dealer and regulated by the US Financial Regulatory Authority or FINRA. Newbridge Financial Services Group is a registered investment advisor regulated by the Securities and Investments Commission.
In this new compliance job, Jennifer Dorfman will lead NFSG's compliance efforts and will continue to contribute to the company's "culture of compliance." The group views her appointment and position on NFSG's executive team as evidence that compliance is important in every part of its business. She will continue to serve as Compliance Supervisor for NSC.
Dorfman has extensive experience in the registered investment advisor and broker-dealer sector, having spent more than 15 years in the financial industry, working in all areas of sales and compliance. She most recently acted as Compliance Supervisor for NSC and NFSG, before which she worked at Fusion Analytics, Ameriprise Financial, Merrill Lynch and Bear, Stearns & Co. She earned her bachelor's degree in social science from Dowling College.