Lion City regulator opens RegTech grant scheme
Chris Hamblin, Editor, London, 5 May 2021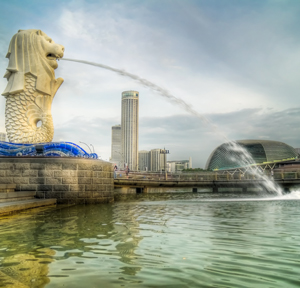 The Monetary Authority of Singapore has created a new system of subsidies to encourage the growth of regulatory technology and is adding to its Digital Acceleration Grant scheme. It will spend S$42 million (US$31.5 million) on both.
The RegTech grant scheme, which is available to financial institutions in Singapore, aims to promote IT in compliance offices but also in risk-management functions. The idea is to encourage a vibrant RegTech ecosystem to emerge in Singapore.
The grant scheme will cover two tracks. Financial institutions that go down the "pilot track" will be able to ask for money for pilot schemes before full-blown implementation. Funding for this track will be capped at S$75,000 (US$56,000). Through the "production-level project" track, financial institutions will be able to ask for funding to develop larger customised projects that they can integrated into their systems. Funding for such projects will be capped at S$300,000 (US$225,000).
Both tracks will support in-house development and commercial partnerships with Singaporean RegTech firms.
The Digital Acceleration Grant supports digitalisation financial institutions and FinTech firms with not more than 200 employees. It began in April last year to help them find digital solutions to the depredations of the world pandemic and to prepare themselves for subsequent recovery and growth. As of 31 March this year, the MAS has received more than 1,100 applications from both financial institutions and FinTech firms for money for cloud IT and services, online communication and collaboration tools, data-analysis, compliance IT and office productivity tools.
In view of the strong response, the MAS will throw an additional S$30 million (US$22.5 million) at the Digital Acceleration Grant till 31 December to subsidise IT that improves productivity, cyber-security and operational efficiency. This brings the total of Digital Acceleration Grants available to S$65 million (US$49 million). Small insurance agencies will soon be allowed to apply as well.