Regulatory cap on Yu'e Bao may affect other Chinese funds
Regulatory team, Fitch Ratings, London, 26 April 2021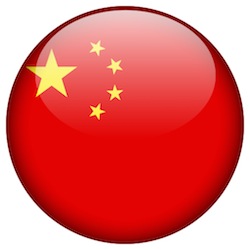 The Chinese authorities are requiring Yu'e Bao, China's largest money-market fund or MMF, to reduce its size. This may signal an increase in regulatory involvement in China's fast-growing investment fund sector.
China is the second largest asset management market in the world, with retail investment - including a hefty amount of HNW investment - causing most of its growth and resulting in AuM of US$7.3 trillion last year.
The Yu'e Bao fund had 972 billion yuan (US$150 billion) of AuM and a market share of 11% at the end of last month, according to Wind Information. Set up in 2013, it grew rapidly to become the world's largest MMF before assets began to decline again in the first quarter of 2018. The fund has contracted significantly in recent years, dropping in value by 18% since the end of last year.
The authorities say that they have taken action because the fund is large and bears a significant liquidity risk, but the intervention also appears to be linked to the fund's connections with Ant Group, an affiliate of Alibaba Group. Ant Group has a majority stake in the fund's manager and owns Alipay, the online payment platform that has been essential for the fund's growth.
Alibaba's business has expanded from Taobao, China's largest online e-commercial platform, to financial activities and now lends money and offers HNWs and others a wide range of financial products. Chinese regulators began to pay more attention to Alibaba in late 2020, which led to the suspension of Ant Group's planned initial public offering in November last year.
Since then, the authorities have conducted a series of investigations into Alibaba's online retail platform service, fining it 18.2 billion yuan (US$2.8 billion) this month for breaking competition laws. They also ordered Ant Group to mend its ways by managing the liquidity risks of the main funds distributed through its Alipay platform and by reducing the size of Yu'e Bao.
This is the first time that the regulators have explicitly asked for a reduction in the size of Yu'e Bao. They are now obviously more willing to intervene in fund- or manager-specific cases. The profitability of managers of large funds could be weakened if caps on fund size become more common, as their revenues typically benefit from fees linked to AuM.