ASIC enforcement: the latest figures
Chris Hamblin, Editor, London, 21 April 2021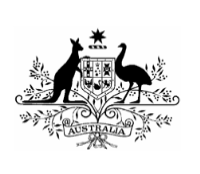 The Australian Securities and Investments Commission has published some figures that outline its efforts to enforce its rules during the second half of 2020. These have increased substantially as a result of the Financial Services Royal Commission.
ASIC spent the half-year enmeshed in referrals and case studies related to the Royal Commission of 2018-19 which exposed massive malpracice on the part of banks, resulting in new rules, new legislation, denials and retractions of denials from the now-defunct Turnbull Government, a change of leadership at the top of ASIC, changes to the Banking Code of Practice, court cases and requests from ASIC for more powers, but mysteriously no jail time for any bankers.
ASIC seems not to have drawn up its priorities for the 2021–22 financial year yet.
ASIC says that it has clamped down on attempts by firms to exploit the effect of the pandemic on the financial system, with a special eye on predatory lending, scams, mis-selling, the poor handling of claims, failures to disclose negative information, opportunistic and misleading market announcements and egregious failures of governance.
Between 1 July and 31 December 2020, ASIC went to court five times, two of them successfully, to prevent firms from using lax pandemic rules of disclosure to do some of these things.
Fallout from the Royal Commission
Since the Financial Services Royal Commission completed its work in 2019, ASIC has been struggling to keep up with its own responses to the findings. From a total of 45 investigations, as at 31 December 2020: 7 resulted in successful litigation resulting in penalties of A$77.65 million; 11 resulted in litigation that was still in progress by year's end; and 11 were in progress with no litigation by that date. The remaining 16 cases required no further action.
In September 2020, Australia's Federal Court ordered two entities in National Australia Bank's wealth management division – NULIS Nominees (Australia) Limited (NULIS) and MLC Nominees Pty Ltd (MLC Nominees) – to pay a total of A$57.5 million in penalties for making false and misleading representations to superannuation members about plan service fees. This is the largest penalty imposed in a matter that the Royal Commission referred to ASIC.
An increase in court proceedings
Comparing the 2018 and 2020 calendar years, ASIC embarked on 64% more civil penalty proceedings and 36% more criminal proceedings and referred 27% more briefs to the Commonwealth Director of Public Prosecutions.