FinCEN proposes rules for new beneficial ownership reporting requirement
Chris Hamblin, Editor, London, 20 April 2021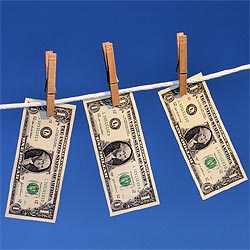 The US Treasury's Financial Crimes Enforcement Network has issued an Advance Notice of Proposed Rulemaking to solicit public comment on a wide range of questions related to the implementation of the beneficial ownership information reporting provisions of the Corporate Transparency Act.
This is the first in a series of activities that FinCEN will undertake to put flesh on the legislative bones. The Act, in typical US fashion, is part of a larger Act, the Anti-Money Laundering Act 2020, which in turn is part of the FY 2021 National Defence Authorisation Act, which President Trump vetoed temporarily but which Congress restored and which became law on 1 January.
The Act amends the Bank Secrecy Act 1970 to require corporations, limited-liability companies and similar entities to report certain information about their beneficial owners (the people who ultimately own or control the companies). The idea is to stop criminals from exploiting opaque legal structures to launder money, finance terrorism and illegal weapons of mass destruction and commit fraud.
The Act requires FinCEN to maintain the reported beneficial ownership information on a confidential database, i.e. one to which thousands of government officials have access but which is closed to journalists and compliance officiers. The Act allows FinCEN to divulge information about beneficial ownership to these officials as well and also requires it to revise its CDD or "customer due diligence" regulations on the subject of beneficial ownership.
FinCEN strongly encourages all interested parties to write in by 5 May.