SEC approves new power for senior enforcement officers
Chris Hamblin, Editor, London, 15 February 2021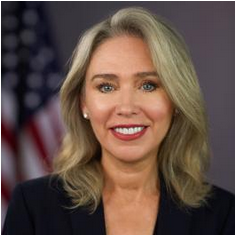 The Securities and Exchange Commission's acting chair, Allison Herren Lee (pictured), has authorised senior officers in the regulator's Division of Enforcement to approve the issuance of Formal Orders of Investigation.
This will empower senior officers to exercise the delegated authority of the commission to authorise staff to subpoena documents and take sworn testimony. This delegation of authority will enable investigative staff to act more swiftly to detect and stop frauds in progress, preserve assets and protect vulnerable investors.
In doing so the chair has returned an old power to the division's experienced senior officers, who discharged it prudently in the past. She told reporters that it "helps to ensure that investigative staff can work effectively to protect investors in an era when the pace of fraud – like the pace of markets themselves – is ever more rapid."