FinCEN levies US$390 million in enforcement action against Capital One
Chris Hamblin, Editor, London, 19 January 2021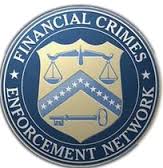 The US Financial Crimes Enforcement Network has today penalised Capital One, National Association, for wilfully and negligently breaking the Bank Secrecy Act 1970 and its implementing regulations.
FinCEN says that Capital One has admitted to wilfully failing to take effective anti-money-laundering (AML) steps. Capital One has also admitted that it wilfully failed to send off thousands of suspicious activity reports (SARs) to the Internal Revenue Service's database in Detroit (to which a number of federal agencies, including FinCEN, have access) and also negligently failed to send off thousands of Currency Transaction Reports (CTRs), with respect to a particular business unit known as the Check Cashing Group, 'check' being the US spelling of cheque. These transgressions occurred between 2008 and 2014 and caused millions of dollars in suspicious transactions to go unreported. As stated in an Assessment of Civil Money Penalty, Capital One admitted to the facts set forth by FinCEN and acknowledged that its conduct was in contravention of the BSA and regulations issued thereunder.
After Capital One acquired several other regional banks, according to FinCEN, it established the Check Cashing Group as a business unit within its commercial bank. This was comprised of between approximately 90 and 150 cheque-cashers in the states of New York and New Jersey.
Despite warnings and internal assessments, Capital One admitted that it failed to file SARs even when it had actual knowledge of criminal charges against specific customers, including Domenick Pucillo, a convicted associate of the Genovese organised crime family. Capital One also admitted to negligently failing to file CTRs on approximately 50,000 reportable cash transactions that represented more than US$16 billion in cash handled by its Check Cashing Group customers.
Capital One Wealth Management was not involved directly, but the reputational fallout from the fine is bound to affect its business and touch off complliance reforms that engulf it along with other parts of the group.