FCA fines Charles Schwab nearly £9 million
Chris Hamblin, Editor, London, 21 December 2020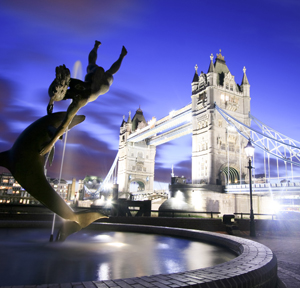 The United Kingdom's Financial Conduct Authority has accused wealth manager Charles Schwab UK Ltd of contravening 'principles for business' 10 and 11 and section 20 Financial Services and Markets Act 2000. Among other things, it blames the firm for taking a cavalier attitude towards the protection of clients' assets.
Between 1 August 2017 and 22 April 2019, according to the regulator, CSUK broke principle 10 ("a firm must arrange adequate protection for clients' assets when it is responsible for them") and associated rules in the part of the rulebook that deals with clients' assets (CASS).
The regulator also accuses Charles Schwab of breaking principle 11 ("a firm must deal with its regulators in an open and cooperative way, and must disclose to the appropriate regulator appropriately anything relating to the firm of which that regulator would reasonably expect notice") on 12 January 2018.
Between 1 August 2017 and 22 March 2018 the FCA says that the firm contravened section 20 FSMA, which states that if an authorised person (other than a person authorised by the Prudential Regulation Authority) carries out a regulated activity in the United Kingdom, or purports to do so, otherwise than in accordance with permission given in accordance with the Act, he is to be taken to have contravened a requirement imposed on him by the FCA. It did so by undertaking the regulatable activity of safeguarding and the administration of HNWs' assets. Although it had the FCA's permission to arrange for the safeguarding and administration of assets, it was not empowered to safeguard and administer those assets by itself.
The fine in total is £8,963,200; the firm benefited from the usual 30% discount which comes from capitulating to the FCA's demands for contrition at the earliest opportunity. There was, thankfully, no actual loss of safe custody assets or clients' monies.
Principle 10
The FCA says that the firm broke principle 10 because it failed to:
keep the necessary records and accounts to let it distinguish between its clients' assets and assets and money belonging to other clients, its America affiliate, Charles Schwab & Co Inc (CS&C) or itself (by doing so contravening CASS 6.6.2R);
undertake internal or external reconciliations for its customers' assets in breach of CASS 6.6.34R, 7.15.12R and 7.15.20R;
do enough to safeguard its customers' assets, thereby contravening CASS 6.2.2R and 7.12.2R; and
keep a "CASS resolution pack" that, in the event of its insolvency, would have allowed an insolvency practitioner to return money and safe-custody assets held by the firm to the clients in a reasonable time (a contravention of CASS 10.1.3R).
The FCA is particularly vexed by the fact that CSUK made arrangements with CS&C that gave CSUK's customers' assets all the protection that the US rules afford, while at the same time neglecting the rules of the UK.
CSUK was held not to have done enough to safeguard 'organisationally' to protect its customers' assets because it did not monitor things properly, it did not have a documented CASS risk assessment and (as already stated) it did not segregate its clients' assets properly at all times. Clients' money from British sources originally went into CSUK's client-money accounts, but CSUK then swept it across the Atlantic to CS&C and deposited in a general pool in the US which contained the monies of CS&C itself and also those of its clients.
Principle 11
On 12 January 2018 CSUK allegedly breached principle 11 by informing the FCA that its auditors said that it had adequate systems and controls in place to manage clients' money and transactions involving clients' assets. This statement was false, although CSUK made it in error. The FCA blames it for not making adequate enquiries about whether the auditors had said this.
The FCA has issued a grim warning in the final notice that it has sent to CSUK: "The authority considers that Principle 11 does not apply only in cases where a firm chooses not to disclose information to the authority. Principle 11 also applies where, in providing information to the authority, a firm fails to ensure that all information it provides to the FCA is factually accurate."