FINRA fines Infinity Financial Services US$35,000 for not checking backgrounds of job applicants
Chris Hamblin, Editor, London, 12 December 2020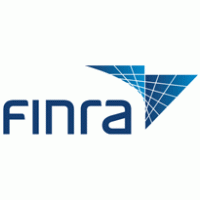 The US Financial Regulatory Agency has censured and fined Infinity Financial Services of Oakland in California, which has about 60 registered representatives, for failing to do enough to require background investigations into the disciplinary histories, financial circumstances and qualifications of its new appointments.
Between March 2014 and April 2017, Infinity failed to establish, maintain and enforce a supervisory system, including written supervisory procedures, reasonably designed to ensure that it conducted all the necessary background investigations into people's pasts.
Moreover, between November 2016 and May 2017, Infinity expanded the number of its associated persons and branch offices beyond its membership agreement without making a continuing membership application for a material change in business and without the requisite approval from FINRA, thereby breaking NASD Rule 1017(a)2 and FINRA Rule 2010. It does not admit or deny anything.
FINRA Rule 3110(e) requires firms to establish and implement written procedures reasonably designed to verify the accuracy and completeness of the information contained in an applicant's initial or transfer Uniform Application for Securities Registration (Form U4)no later than 30 calendar days after the form is filed with FINRA. This verification process must, at a minimum, provide for a national search of reasonably available public records conducted by the firm or a third-party service provider. In Regulatory Notice 15-05, FINRA reminded firms that public records include: criminal records, bankruptcy records, judgments and liens. The Form U4 also requires firms to attest to contacting an applicants' former employers from the last three years. FINRA says that Infinity's written supervisory procedures (WSPs) were deficient in a letter of acceptance, waiver and consent which it signed with Infinity's lawyers.