Cuschieri resigns as CEO of Maltese regulator
Chris Hamblin, Editor, London, 26 November 2020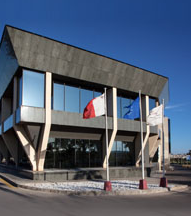 Joseph Cuschieri has resigned from the post of chief executive officer at the Malta Financial Services Authority.
On 3rd November the board of governors of the MFSA appointed a 'board of review' to verify some information regarding the possibility that Cuschieri and MFSA general counsel Dr Edwina Licari had behaved unethically. Chief Justice Emeritus Joseph Azzopardi and Dr Mark Simiana investigated. The board received a report on the subject yesterday and this led Cuschieri to resign on the same day.
The MFSA states that "the board of review's conclusion regarding Mr Cuschieri leads the MFSA board to ratify his resignation. As regards Dr Licari, the board of review's conclusions do not warrant her continued self-suspension. The board of governors has decided to present a copy of the board of review's report for information to the Minister of Finance and Employment."
Compliance Matters has asked for, but not yet been offered or granted, a copy of the report.
Dr Christopher Buttigieg will continue to serve as Chief Executive Officer ad interim while the process to recruit a new CEO gets underway.
Cuschieri has been much vilified since it emerged that an alleged conspirator in the murder of Daphne Caruana Galizia paid for him to accompany him on a luxury holiday in 2018.
Repubblika, a civil society movement with the aim of enhancing human rights and democracy in Malta which was set up at the end of 2018, has written: "The fact that Cuschieri accepted to travel to Las Vegas in a trip paid by Yorgen Fenech and be hosted in luxury casinos while running the MFSA and a month after stepping down as chairman and CEO of the Gaming Authority is a serious breach of professional ethics and confirms that he did not deserve to occupy those posts."
Fenech is a Maltese businessman whose main interests are casinos – last year he resigned as head of the Tumas Group, which owns two – and hotels in Malta. Edwina Licari was the legal counsel at the Malta Gaming Authority when she went on the holiday to Las Vegas with Cuschieri, Fenech and Charlene Bianco Farrugia, who worked at the Prime Minister's Office, in May 2018 and did not assume her post at the MFSA until later.
Edwina Licari also served as a member of the board of Malta's financial intelligence unit. She sent Minister for Finance and Financial Services Edward Scicluna a letter of resignation on 29 October, which he accepted the next day as soon as he received it. Both she and Cuschieri 'suspended' themselves from their jobs at the regulatory body at about the same time.
Cuschieri denies all wrongdoing.