SFC bans Chan Shun King for 24 months
Chris Hamblin, Editor, London, 25 November 2020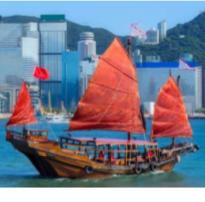 The Securities and Futures Commission of Hong Kong has banned Ms Chan Shun King, a former account executive of Sun Hung Kai Investment Services, from re-entering the financial sector for 24 months because she broke its Code of Conduct.
The disciplinary action follows an SFC investigation which found that between October 2008 and August 2015 Ms Chan effected transactions in two clients' accounts on a discretionary basis without obtaining the clients' prior written permission as well as the approval of Sun Hung Kai's senior managers. In doing so, she not only broke the rules that govern the authorisation and operation of discretionary accounts under the Code of Conduct, but also the firm's policies and procedures for discretionary accounts.
The SFC believes that Chan had failed to act with due skill, care and diligence and in the best interests of her clients. Her conduct was prejudicial to the clients' interests as it prevented Sun Hung Kai from monitoring and supervising the operation of the accounts and deprived the clients of protection against the risk of unauthorised trades on their accounts. She has an otherwise clean disciplinary record.