OCC fines JPMorgan Chase US$250 million over bad wealth management controls
Chris Hamblin, Editor, London, 24 November 2020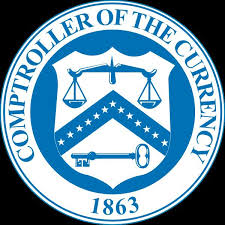 The US Office of the Comptroller of the Currency has today levied a civil money penalty against JPMorgan Chase Bank because it allegedly failed to keep up adequate internal controls and internal audit over its fiduciary business.
The OCC says that the bank's risk management practices were deficient and it lacked the mechanism to avoid conflicts of interest. It says that it was guilty of unsafe or unsound practices and contravened 12 CFR § 9.9, which requires a suitable audit over all significant fiduciary activities. The bank has remediated the deficiencies that led to this action.
The bank will pay the penalty directly to the US Treasury, which owns the OCC.
In the very terse consent order that underpins the fine, the Comptroller states (and the bank neither admits nor denies) the following.
The bank has one of the world's largest and most complex fiduciary businesses, with total fiduciary and related assets of $29.1 trillion, including $1.3 trillion in fiduciary assets and $27.8 trillion of non-fiduciary custody assets. It provides a broad range of investment strategies to its fiduciary clients through a variety of investment vehicles.
For several years, the bank maintained a weak management and control regime for its fiduciary activities and its auditing efforts (which it did not oversee well) fell short in respect of those activities. Among other things, it had deficient risk-management practices and a weak regime for avoiding conflicts of interest.
It contravened 12 CFR § 9.9 and engaged in unsafe or unsound practices that were part of a pattern of misconduct.
The bank has resolved the problems that led to the penalty.