FCA puts off work due to Coronavirus
Chris Hamblin, Editor, London, 24 November 2020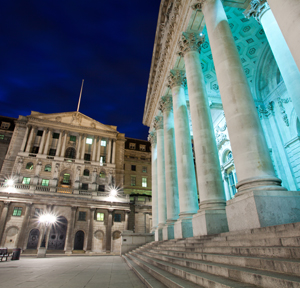 The UK's Financial Conduct Authority will not, after all, remove the barrier created by exit fees when consumers try to switch from one investment platform to another.
The FCA's "investment platforms market study" (2018/19) found that the market works well on the whole but one area in which it could work better was the barrier created by exit fees that apply "when consumers try to switch to a platform that better meets their needs."
The FCA announced in Policy Statement 19/29 that it would consult the industry about the need to "restrict" platform exit fees in the first quarter of this year, but it delayed this because of the Coronavirus until next spring; it has now decided not to consult anyone at all on the matter.
Since 2018, the FCA has detected a welcome shift in the market away from exit fees, with at least two major platforms – Hargreaves Lansdown and Interactive Investor – announcing that they would charge exit fees no more. The FCA has welcomed this "direction of travel."
There appear to be other barriers to switching and the FCA claims to have dealt with them by issuing new rules that will come into force in February.
Cash savings
In January the FCA published consultative paper 20/1 which set out its proposals to make the cash savings market more competitive by introducing a Single Easy Access Rate (SEAR). The period for comment was due to close in April but will now end on 15 December.
A duty of care
The idea of revamping the FCA's old "principles for business" and perhaps introducing a "duty of care" for regulated firms has been put off. People (presumably on the board of the FCA) have argued in favour of a new duty, in whichever form, because it might:
change firms' culture by creating a unifying, overarching standard of care that compels those firms to ask "is this right?" rather than "is this within the rules?"
incentivise firms to anticipate and evaluate harm "at every level of business and every stage of a consumer journey" and to take better preventative action;
create clarity for consumers about what they can expect and/or demand of firms; and
give the FCA another pretext for taking action in cases where its rules do not apply.