FCA proposes to extend financial crime reporting to investment managers
Jonathan Wilson, Ellis Wilson Ltd, Director, London, 17 November 2020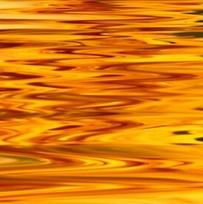 A financial firm's Annual Financial Crime Return form (REP-CRIM) provides the UK's Financial Conduct Authority with information about a range of potential signs of money laundering.
In 2018, the Financial Action Task Force or FATF, the international body that publishes global standards on the subject of money laundering and terrorist finance, suggested that the FCA ought to consider extending the application of REP-CRIM to all firms that it supervises which are subject to the Money Laundering Regulations. The FCA was given that task in the UK's Economic Crime Plan (2019 to 2022) and is now consulting firms about it.
Today's obligations
The current obligation to send off REP-CRIM applies to banks, building societies and mortgage lenders (irrespective of revenue thresholds) and to intermediaries, e-money institutions and consumer-credit firms whose total revenues are £5 million or more. This means that the FCA collects data of this sort from just over 10% of the firms that it supervises.
An extension in the offing
FCA wants to extend the reach of the annual financial crime reporting obligation to all firms authorised to do business under the Financial Services and Markets Act within the scope of the Money Laundering Regulations that hold clients' money or assets and to firms that hold a broader range of permitted activities that includes "dealing in investment as agent," "managing investments," "managing an AIF," "managing a UCITS" and "trustee and depositary activities," irrespective of revenue size. The FCA believes that an additional 4,500 firms ought to start sending in their reports every year.
When will this start?
If implemented, the reporting requirement will apply from each firm's next accounting reference date 12 months after the FCA makes any rules. Comments are welcome until 23 November.
For what information will the FCA ask?
The consultative document does not indicate whether the FCA has spotted any money laundering amongst the firms that it supervises. It suggests, however, that the FCA has not been looking in enough places to be confident that it can identify the firms of highest risk. If accepted, these proposals will probably require the annual reporting of information about:
operating jurisdictions;
numbers of politically exposed persons;
geographic distributions of customers;
numbers of customers linked to high-risk jurisdictions;
numbers of suspicious activity reports;
numbers of introductory relationships;
the total FTE of UK staff with financial crime roles and the percentage of those dedicated to fraud responsibilities;
the use of automated screening systems;
whether there is repeat customer sanctions screening; and
firms' views of the top 3 prevalent frauds.
Likely effects
The proposals indicate that the FCA intends to identify and sharpen its focus on firms that present a higher risk of financial crime than others or firms that lack the types of controls and processes adopted by larger institutions. Firms may have to improve their systems and controls to meet regulatory expectations and collect the data. A good place to start would be to update their Financial Crime Risk Assessments and spot any gaps in the controls or data that they use when answering the questions in REP-CRIM.
* Jonathan Wilson can be reached on +44 (0)20 3146 1869 or at jon@elliswilson.co.uk