FinCEN and Fed propose lower threshold for certain BSA fund transfers
Regulatory team, Cadwalader Wickersham & Taft, New York, 2 November 2020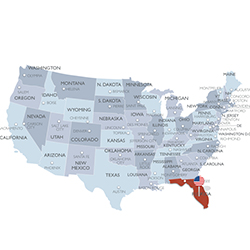 A FinCEN and Federal Reserve Board proposal for a US rule to reduce the dollar-value threshold at which the Bank Secrecy Act requires financial institutions to obtain, retain and transmit information on certain fund transfers and transmittals has been published in the Federal Register.
The agencies are proposing to reduce the threshold under the "Recordkeeping Rule" (BSA Rules 1010.410(e) and 1020.410(a)) and under the "Travel Rule" (BSA Rule 1010.410(f)) from US$3,000 to $250 for funds transfers and transmittals that begin or end outside the United States. The agencies say that the reduction is meant to provide for the "preservation of information that would benefit law enforcement and national security investigations."
The agencies are also proposing a clarification in the BSA regulations, for the purposes of the Recordkeeping and Travel Rules, of the definition of "money" to include crypto-currency. The amendments would, if passed, supersede the definition of "money" in the Uniform Commercial Code or UCC.
Comments on the proposal must be submitted by 27 November.