SEC proposes exemption from broker-dealer registration for small finders
Steven Lofchie, Cadwalader Wickersham & Taft, Partner, New York, 12 October 2020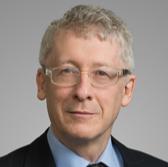 The US Securities and Exchange Commission is proposing to establish a new limited and conditional exemption from the broker registration requirements in SEA Section 15(a) for natural persons engaging in certain limited capital-raising activities on behalf of issuers seeking to raise funds from accredited investors.
The proposal generally establishes two classes of "finders" (i.e., persons who identify, and sometimes solicit, potential investors for the purposes of raising capital to support issuing companies) - Tier I finders and Tier II finders - that would be exempt from the SEC's broker registration requirements, subject to certain qualifications "tailored to the scope of [such finders'] respective activities." The proposed exemption would allow such finders to accept transaction-based compensation for their capital-raising activities.
The transmission of information
In the proposed safe harbour, a Tier I finder would be limited to transmitting to a single issuer the contact information of potential investors regarding only one capital-raising transaction over a 12-month period. A Tier I finder is not to have any contact with the potential investors with respect to the issuer.
A Tier II finder would also be permitted to solicit investors on an issuer's behalf. However, the SEC wants to confine this to:
"identifying, screening and contacting" potential investors;
distributing offering materials to, and discussing information about the issuer, with investors; and
arranging meetings with issuers and investors, and participating in such meetings. Moreover, in engaging in solicitation-related activities, a Tier II finder would not be able to provide advice regarding the valuation of the investment, or such an investment's advisability.
If the proposal is passed, a finder also could not handle customers' funds or securities or bind the issuer or investor, participate in the preparation of any sales materials, perform any independent analysis of the sale, engage in any "due diligence" activities, assist or provide financing for such purchases, or provide advice as to the valuation or financial advisability of the investment. (The proposal notes that a finder could be subject to registration as an investment advisor.)
Exemptions
The exemption for Tier I and Tier II finders would be available only under the following conditions:
the issuer is not required to file SEA section 13 or section 15(d) reports;
the securities will be issued in reliance on a specific registration exemption under the Securities Act 1933;
the finder is not engaging in general solicitation;
the target of the solicitation is an "accredited investor" (as defined in Rule 501 of Regulation D);
the finder is not an associated person of a broker-dealer;
the finder provides its services in connection with a written agreement with the issuer specifying certain information (including the finder's compensation and the services it is providing); and
the finder is not subject to statutory disqualification (as defined in SEA section 3(a)(39)).
This is a significant proposal. The costs and difficulties of SEC broker-dealer registrations are simply too much for individuals who may engage in a chance finding or for small firms that may put local businesses together with investors. It is also legally significant (as one may reasonably suspect that violations of the broker-dealer registration requirement are fairly common, at least for small local businesses seeking to raise money). Furthermore, the SEC does not itself remotely have the resources to monitor local capital-raising activities.
No exemption from state registration
Another way of viewing this proposed exemption is that it will kick over to the states the determination of whether small finders should be regulated and how heavily. That is, every state insists on broker-dealers that do business there registering with the state. The SEC's proposed exemption from federal registration does not provide an exemption from state registration. Each state will have to decide whether to keep its fully regulatory scheme in place (and largely nullify the SEC exemption), provide for reduced regulation, or provide a like exemption.
A significant rule
This initiative will force every state to consider the costs of regulation. On the whole, the North American Securities Administrators Association and the state regulators have opposed any liberalisation of regulation by the SEC. However, each of the states will now have to consider the effects of regulation on its own economy. Different states will probably take different approaches and this could be a great thing.
* Steven Lofchie can be reached at Steven.Lofchie@cwt.com