FCA bans the sale of crypto-derivatives to HNWs
Chris Hamblin, Editor, London, 8 October 2020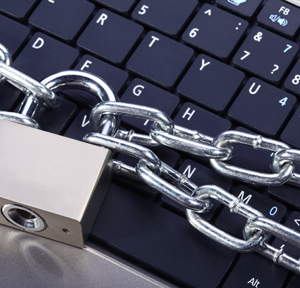 The UK's Financial Conduct Authority has issued rules that ban the sale to retail consumers of derivatives and exchange-traded notes or ETNs that refer to certain types of crypto-asset.
The FCA considers these products to be ill-suited for retail consumers because they might cause them 'harm.' The FCA says that such products cannot be reliably valued by retail consumers because of the:
inherent nature of the underlying assets, which means they have no reliable basis for valuation;
prevalence of market abuse and financial crime in the secondary market (e.g. cyber theft);
extreme volatility in cryptoasset price movements
inadequate understanding of cryptoassets by retail consumers
lack of legitimate investment need for retail consumers to invest in these products
The regulator is worried that HNWs and other retail consumers might sustain sudden and unexpected losses if they invest in these products.
Unregulated transferable cryptoassets are tokens that are not 'specified investments' or e-money, and can be traded. They include well-known tokens such as Bitcoin, Ether and Ripple. 'Specified investments' are types of investment which are specified in legislation. Firms that carry out particular types of regulated activity in relation to those investments must be authorised by the FCA.
The FCA has therefore made rules to ban the sale, marketing and distribution to all retail consumers of any derivatives (i.e. contracts for differences, options and futures) and ETNs (exchange-traded notes) that refer to unregulated transferable crypto-assets by firms acting in, or from, the UK.
The FCA estimates that retail consumers will save around £53 million from its ban on these products. One of its directors recently told the press that the ban "reflects how seriously we view the potential harm to retail consumers in these products...consumer protection is paramount here," but in truth the FCA did nothing to restrict anyone's access to these products on its own account - an easy enough task - until the European Union's attitude towards them soured. This suggests that its actions stem from someone else taking the problem seriously.
The ban will come into effect on 6 January next year.
The future of money
Meanwhile, many practitioners and commentators in the market are continuing to hail Bitcoin and crypto-currencies in general as the future of money and think of the FCA's EU-inspired decision as a retrograde step. Nigel Green, the CEO of deVere Group, one of the world's largest financial advisory and fintech organisations, told Compliance Matters: "Billionaire tech entrepreneurs, most major financial institutions and an ever-growing number of retail investors are increasing their exposure to Bitcoin and other crypto-currencies.
"This is not a coincidence. They are all paying attention. They know that digital currencies are to money what Amazon was to retail. Yet, bizarrely, some financial regulators cannot see the intrinsic value of cryptos. They are adopting a head-in-the-sand approach and issuing bans rather than focusing on establishing robust regulatory frameworks.
"Do they honestly believe that there is no place for, and no value of, digital, global, borderless currencies in an increasingly tech-driven world?"
It has just been announced that Square, the payments company founded by billionaires Jack Dorsey and Jim McKelvey, has invested US$50 million in Bitcoin.
Green added that regulation "will provide further protection for the growing number of people using crypto-currencies, it will help stamp out criminal activity, the less potential risk there will be for the disruption of global financial stability and the more opportunities there will be for economic growth and activity in those countries which introduce it.
"Some financial regulators exclusively believe in and are focused on the traditional, centralised system of money. I would suggest that they need to also be open to a new, decentralized, non-sovereign, digital, global currency.
"Whether they like it or not, the world has profoundly changed and moved on in recent years. It can't, and won't, go backwards."
It seems likely that the 'non-sovereign' feature of crypto-currency is the one that governments - addicted as they are to printing money to escape the consequences of irresponsible spending - dislike the most.