Financial advisors launch new app to help others boost compliance
Chris Hamblin, Editor, London, 5 March 2019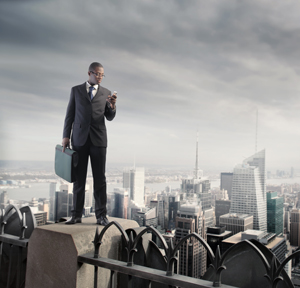 Trailblazer Tracking has launched a new IT application to help British financial advisors and networks comply with the increasing burden of legislation and help advisors provide a more effective service to their clients. The firm's advisory practice initially wrote the software to help it in the course of its own business but is now marketing it to advisors in general.
The app allows advisors to upload existing data about customers; monitor periodic reviews with agreed service levels in mind; log the carrying-out of annual suitability assessments; set CPD-related goals recording the CPD they do contemporaneously and tracking progress as they go; record their interactions with clients in real time; contact clients (there is a separate system for this); and send group messages which are handy for multi-advisor firms. This last is a sure way by which the compliance officer can prove that everybody is receiving the right message.
Advisors can use the Trailblazer app on their desktops, mobiles or tablet devices in the following three main areas.
MiFID II, which requires regulated firms and their advisors to prove to regulators that they have completed their annual suitability assessments.
Continual servicing, which imposes a similar requirement on firms to prove to regulators that they are performing the continual service for which clients are paying and to which they have agreed.
Continuing professional development or CPD, which requires advisors to complete a minimum amount of things each year.
Like many IT products, this one emanated from a firm that scratched an itch that it was feeling. A Trailblazer Tracking bigwig told Compliance Matters: "Traditional back-office systems are desk-based, whereas Trailblazer is designed to be used on the move and complement, not replace an advisor's back-office system. Its great benefit is that it allows data to be recorded in a timely way. No longer does the advisor have to remember to record his CPD when he gets back to the office or logs a client call or meeting; he can simply update Trailblazer through the app. This makes data more accurate and things more efficient in general."
The system is supposed to be particularly useful for networks or larger firms with multiple advisors whose spans of control are often wide, with the advisors spread over a significant geographical area. It also allows a compliance department to oversee an advisor's activity, spot gaps and take action.