STM Group to pull out of Gib
Chris Hamblin, Editor, London, 24 January 2018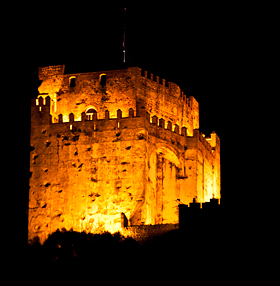 Beset by regulatory woes, the wealth management firm of STM has decided to relocate its main office from Gibraltar to London. In the meantime, Gibraltar's regulator has allowed it to appoint the accountancy firm of Deloitte to conduct a 'skilled person' review.
In a trading update and notice of results, the group states: "The Board took the decision during the fourth quarter of 2017 to review the location of its head office. The directors have now decided to move its head office out of Gibraltar and relocate this to the UK as from January 2018. This relocation is now in progress."
During last year the wealth management group, which is listed on the London Stock Exchange, increased its business in the UK and placed less reliance on its pension business in Gibraltar. This, it admits in its notice, was a time-consuming job. The group also has a Gibraltarian Life Insurance Company, STM Life plc, which provides life insurance bonds - wrappers in which a variety of investments, including investment funds, can be held.
Last autumn Alan Kentish, the chief executive of the group, was arrested for a brief time on suspicion of failing to disclose potential money-laundering information to the Rock's financial intelligence unit. His board, in a memo to the LSE, claimed that he nonetheless generated the right 'internal' suspcious activity reports.
Kentish was a professional director of a client company of STM's. In November 2015 the ultimate beneficial owner of that client company, who had been a client of STM's for more than 15 years, became involved in a tax dispute between two countries between 2008 and 2013. Kentish's company stated that he followed compliance procedures properly by sending off two relevant suspicious activity reports (SARs) to STM's money-laundering reporting officer (MLRO), both of which the MLRO sent onwards to the Gibraltar Financial Intelligence Unit (GFIU).
The GFIU is legally obliged to respond within fourteen days if it wants to order any action to be taken. If it does not, the firm can continue as normal. STM says that its MLRO did not receive any response. The authorities in Gibraltar maintain that Kentish failed to disclose his money-laundering suspicions in accordance with the Proceeds of Crime Act 2015.
STM Group has told shareholders that the authorities in Gibraltar are allowing it to appoint Deloitte as a 'third party' to help it ascertain and overhaul all non-compliant elements of its business, rather than impose their own choice of 'skilled person' on the firm under s7 Financial Services (Information Gathering and Co-operation) Act 2013 (the equivalent of s166 Financial Services and Markets Act 2000 in the UK). As a result, STM is abandoning an appeals hearing through which it hoped to forestall such a compulsory appointment.
Deloitte will be reviewing the effectiveness and oversight of the group of companies' internal compliance function (which is a central service for all the Gibraltar subsidiaries) and corporate governance and controls. It will look for conflicts of interest in the business and will also review various things in relation to the pensions and life assurance business relating to take-on and monitoring procedures for intermediaries, clients and investments on which intermediaries proffer advice.